From May 20 to May 22, Falcon Club Arena will host Minsk Rhythmic Gymnastics World Cup Series. The gymnastics competitions will become the first sports event ever held in the universal Arena of Falcon Club.

"It is an honor and great responsibility for us to host such a major event, and it will also become the first large-scale sports event hosted by Falcon Club Sports and Entertainment Complex. This is our opportunity to demonstrate the potential of Falcon Club Arena, which can host sports, business and entertainment events. The area of 1,980m2 enables to organize top-level competitions in game and individual sports events, concerts and performances, fashion shows, presentations and corporate events. The first level of the Arena is equipped with telescopic stands, the second level - with integrated seats that can accommodate up to 2,000 spectators. Convenient changing rooms and massage rooms are provided for athletes. The press-center (up to 80 seats, with booths for translators) is located on the territory of the Complex for the purpose of broadcasting the events at the high level, and a press-lounge is organized in the Arena", says Igor Kapustin, Head of the Department for Event Planning at Falcon Club Sports and Entertainment Complex.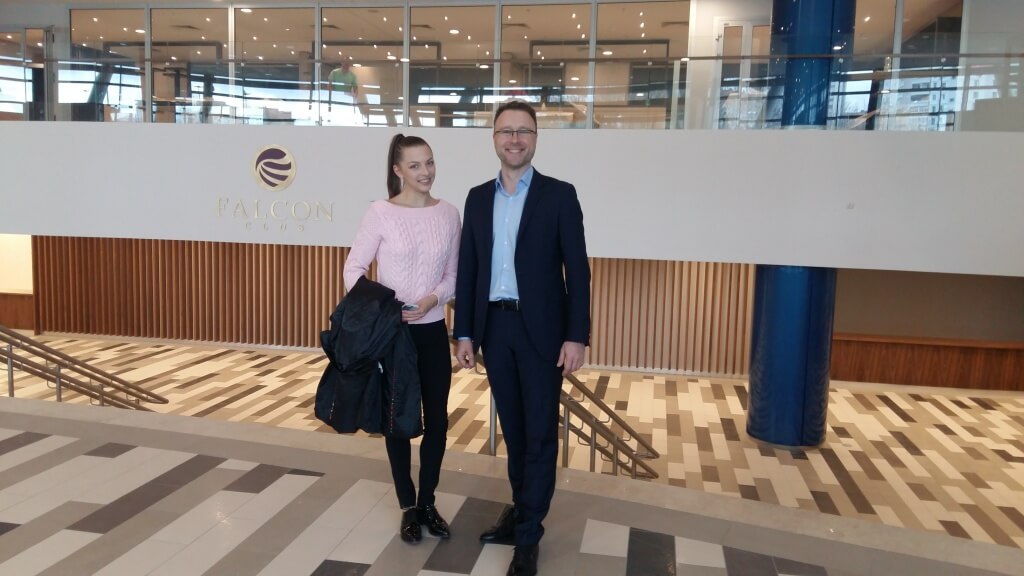 On the eve of the Minsk World Cup Series, the leader of the Belarusian national team in gymnastics Melitina Stanyuta has noted the high level of the new platform, which is fully in line with the high-level competitions.




During the Gymnastics World Cup Series, the athletes will enjoy all the features of the Arena. The training area on the territory of Falcon Club Academy of Tennis and Squash will be additionally organized here. The Arena itself will be divided into the area for warming-up and the competition area.